Enrollment / Credentialing
ABOUT US
MED-Miles | A Revenue Cycle Management Company
MED-Miles has a team of professionals who are in the health care industry for more than Eight years with view to providing healthcare providers with revenue cycle solutions and services at reasonable cost. With unflinching passion for excellence, it is our Endeavour to emerge as one of the Country's major Revenue Cycle Practice Management Company. We provide services for healthcare providers across the country. Our current client base encompasses a wide variety of medical specialties, including: Internal Medicine, Cardiology, Dermatology, Ear Nose and Throat, OB/GYN, Pediatrics, Endocrinology, Sleep Study, Oncology and many more…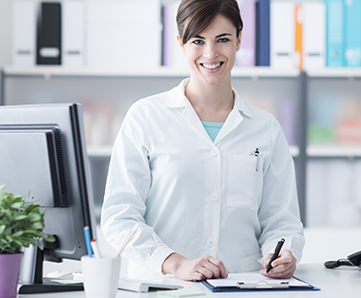 MISSION
We are focused in learning and implementing the latest ideas and processes in the medical billing business field. Thus we help our clients to concentrate on their core activities and outsource all peripheral activities to our safe hands. We provide timely delivery with high quality and cost effective service.
100% CLIENT SATISFACTION
Every business struggles with the stresses of billing requirements. Payers refuse to meet obligations, bills get lost, and missing revenue can strain your company's finances. When it comes to keeping your billing accounts up-to-date we ensure that our services perfectly complement the practices and vision of our clients. We deliver services beyond expectations!!
REPORTING & ANALYSIS
Evaluate Your Practice Performance With Our Customized Reporting
To implement a comprehensive business intelligence platform, organizations must design an effective reporting, analytics and information delivery framework.Our medical billing reporting is unparalleled in the medical billing industry. We do not provide clients with stacks of paper each month in which a few important pieces of information are hidden. Our medical billing reporting is actionable and provides you with the information required to fully understand the state of your practice and understand what actions need to be taken to improve your performance. In addition to monthly reports, we have a medical billing reporting system that provides critical information in a fast to comprehend manner (like the dashboard of your car) so that you can see day in and day out how your practice is doing.
WHAT OUR CLIENTS SAY
The way they handle my billing, is so comforting. I don't have to worry about back office affairs. I have felt so relieved after giving my billing to MED-Miles.
They take care of my finances as I take care of my patients. Their customer service is exceptional, keep me well informed and I always feel in control of my billing.